David Harrison delivers Team Building Away Days with his company Sunrise Solutions, which he set up with the intention of designing and delivering sessions that change the way people think about what they can achieve.
For fifteen years Sunrise Solutions has been working successfully with companies as an important part of their team building away day experience.
With this hands on knowledge, Sunrise Solutions are able to offer an exciting and different team away day that empowers teams to identify issues in a environment that is wholly inspirational.
You can be assured that with Sunrise Solutions your day is in safe hands.
David Harrison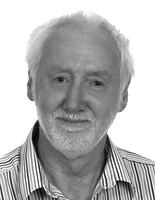 David passionately believes that people learn best when they are enjoying themselves, and this is reflected in the way a team building day is put together.
David's unique blend of over thirty years of running his own business and four years as a professional actor ensures there is plenty of fun and laughter amongst the learning.
He brings to the day an understanding of how teams work together and an enthusiastic approach inclusive of all, allowing even the most timid member of the team to be fully engaged by the end of the day. He thoroughly enjoys seeing others being successful.
His most repeated phrase in the day? – " that's absolutely brilliant, well done"
Lynn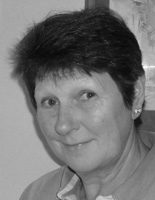 Lynn is a lead facilitator, assisting in all aspects of the day. With her experience of working with major corporates and her understanding of the pressures involved, she is able to communicate this knowledge to all those she works with. Her empathetic approach means she can nurture undiscovered talents putting people at ease immediately. With her supportive encouragement she empowers people to break through barriers and so build confidence through their own achievements
Her most repeated phrase in the day? – " You are doing incredibly well, keep going"
Arrange Your Away Day